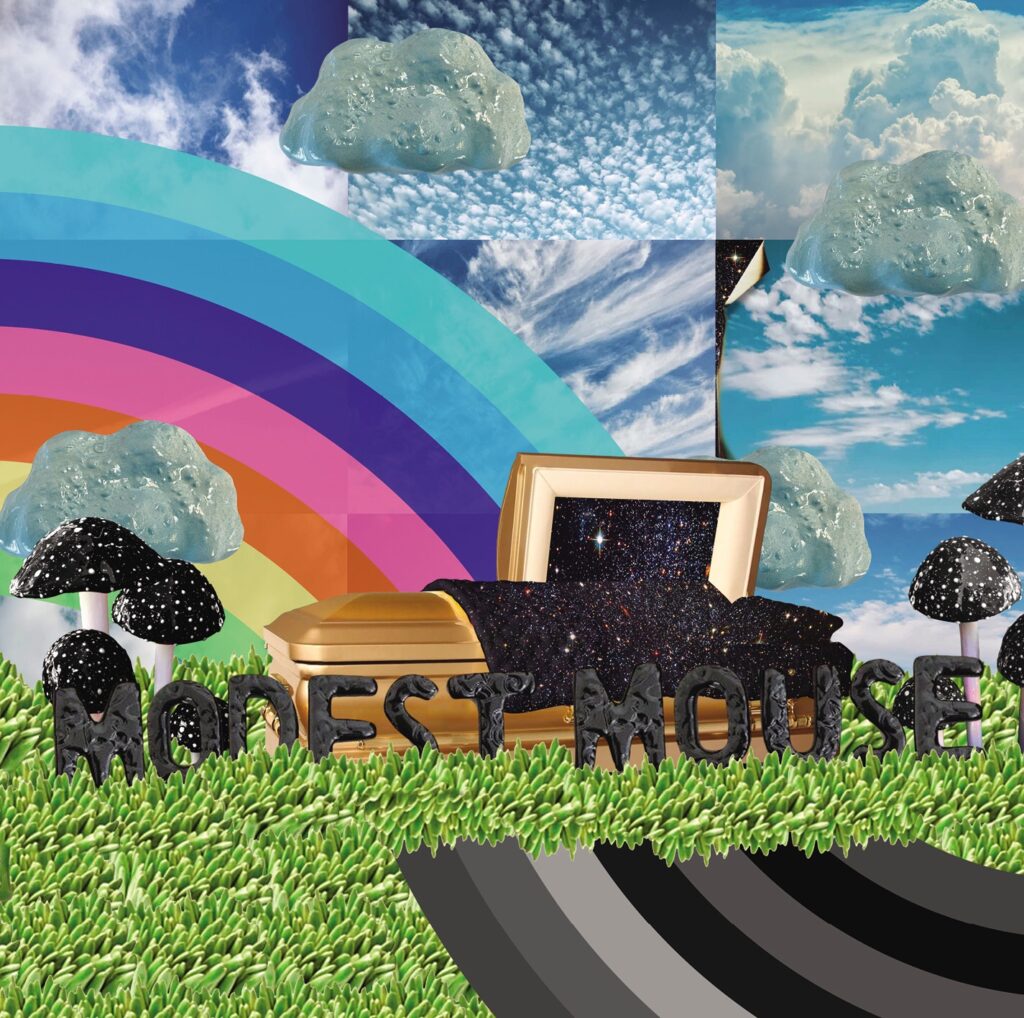 Review : Christian Stanger
Modest Mouse like to train you with patience and the 6-7 year between releases schedule is getting pretty trying. But with an album like 'The Golden Casket' you can see where the time has been spent. They have obviously been filling every spacious void of tape for this new album with something, anything and everything. 'The Golden Casket' is a jittery and schizophrenic collection of tracks that, as with most Modest Mouse releases, is a truly pleasurable way to spend an hour or your time.
Typically, Modest Mouse albums start with a note of quirkiness and so does 'The Golden Casket'. 'Fuck Your Acid Trip' builds on dark atmospherics as Brock repeats a single line in monotone before a pop chorus of 'Float On' proportions breaks out. This kind of shift in direction has previously been Modest Mouse's modus operandi and, more often than not, it pays off and gets more rewarding on repeated listens.
The album then swings wildly from the tailor-made-for-radio and album highlight 'We Are Between' with an anthemic chorus featuring multi-tracked vocals over sweeping keys and guitars. To the other end of the spectrum 'We're Lucky', a slower number, which adds an unexpected horn section to the busy mix. Then back to pop-anthem territory with 'Walking Not Running' and then the other end with the goading and menacing 'Wooden Soldiers', which, for once, stays in its lane from start to finish.
The album's second side is similar in terms of pacing with typically off-beat subject matter with 'Never Fuck a Spider with a Fly' the ode to fatherhood in 'Lace Your Shoes' but the finale, 'Back To The Middle' is probably the biggest, loudest track that the band has produced in years and the album's most enjoyable track.
Modest Mouse formerly pioneered the direction for where indie-rock went after the grunge wave crested and, following the release of 'The Lonesome Crowded West' in 1997, the band has consistently pulled together albums with scattered, innovative and altogether relentlessly catchy music as if being disbursed from a creative peak that has yet to be summited. I'm thankful for every piece we've been given so far and 'The Golden Casket' is no exception.
Modest Mouse – 'The Golden Casket' is out June 25 via Sony Music
Pre-order here :
https://ModestMouse.lnk.to/TGC-PreOrder-AU