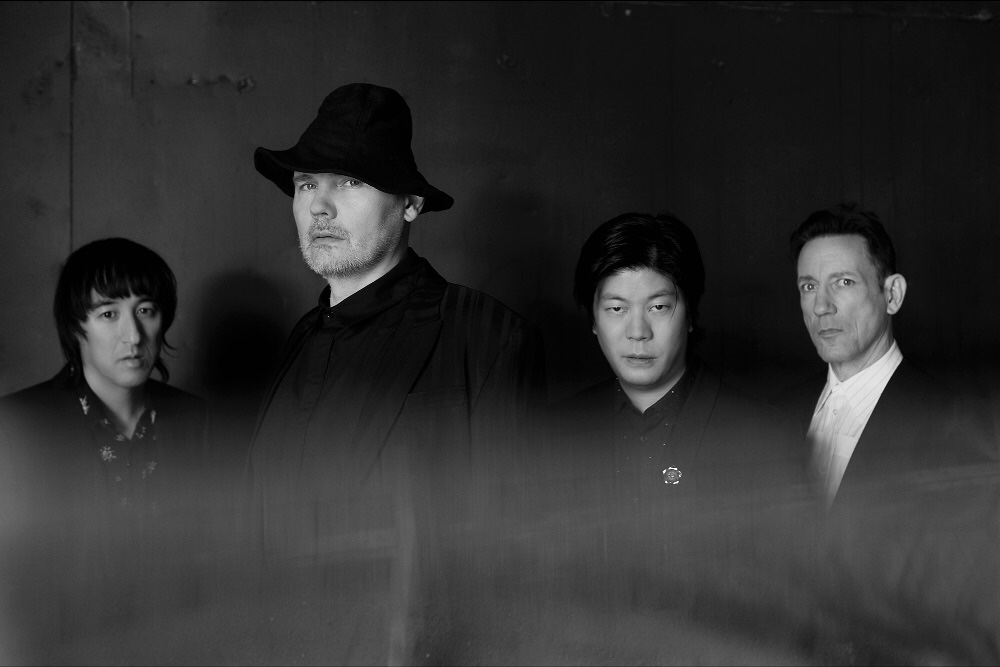 Alternative rock luminaries The Smashing Pumpkins have been pushing the boundaries of modern music since their inception 32 years ago in Chicago, IL.
With over 30 million physical albums sold, the multiple GRAMMY®, MTV VMA, and American Music Award winning band will release their latest epic double album 'CYR' on November 27 through Sumerian Records. CYR not only sees the Pumpkins push their sound into new exciting territory, but connects their past, present and future in unimaginable ways that signifies the dawn of a new era for the genre defying band.
We sat down with The Smashing Pumpkins legendary drummer Jimmy Chamberlin for the Everblack Podcast to talk about the new album CYR. We discussed the double-album's synth-heavy direction, how they have been staying busy creatively this year, their plans to release a follow-up to their ground-breaking album Mellon Collie and the Infinite Sadness, his solo material and if we will see them down under again once day.
Stream interview here :
The 20-track full-length double album was produced by front-man Billy Corgan and recorded in Chicago, and features founding members Billy Corgan, James Iha, Jimmy Chamberlin and guitarist Jeff Schroeder.
'CYR' follows the band's 2018 Rick Rubin-produced full-length SHINY AND OH SO BRIGHT, VOL. 1 / LP: NO PAST. NO FUTURE. NO SUN and accompanying headlining tours that sold in excess of 350,000 tickets across North America; selling out arenas including The Forum, United Center, Madison Square Garden and many more
In the lead up to the release of CYR, fans can also purchase high quality CYR merchandise, including limited edition CYR beanies, tee's, special ORCHID COLOR STANDARD VINYL, exclusive LIMITED EDITION PURBLE MARBLE VINYL, plus a limited edition collector's CYR DELUXE BOX SET, featuring exclusive black-ice vinyl, a photo-book, art prints and posters.

All available now on The Smashing Pumpkins webstore
shopcyr.smashingpumpkins.com
Pre-save 'Cyr' : https://fpt.fm/app/25429/the-smashing-pumpkins-cyr-presave