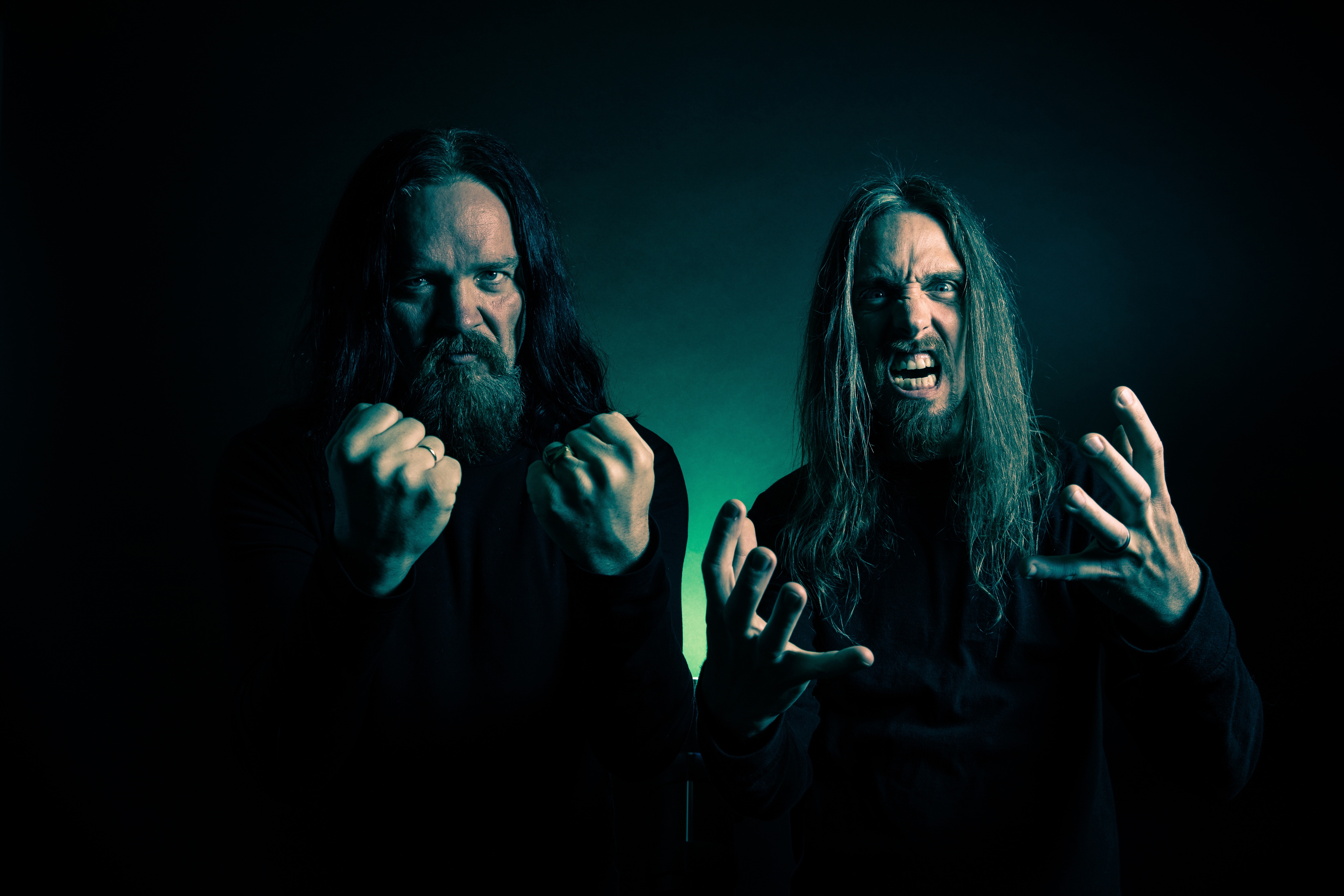 Norwegian death metallers, CADAVER, are back in business and ready to reign. Edder & Bile, the first full length from this band's new incarnation of Anders Odden's original, extreme metal vision, will be released on November 27th via Nuclear Blast Records and features legendary drummer Dirk Verbeuren (Megadeth/Ex-Soilwork).
We sat down with Dirk Verbeuren to talk about how he teamed up with Anders to create the brutal new Cadaver album and their musical chemistry, joining Megadeth, the new album they are working on and playing Nick Menza's drum parts, his time with Soilwork and his incredible career as a drummer, solo material and more!
View interview and Subscribe HERE:
Edder & Bile was produced by the band as well as Adair Daufembachwho also handled the engineering. The album was recorded and mixed at Northwood Sound Studios in Hollywood, CA. The album features vocal cameos from death metal icons Kam Lee (MASSACRE) and Jeff Becerra (POSSESSED) ensuring that this crushing rebirth has underground credentials to spare. The photo for the artwork was taken by Hannah Verbeuren and the layout was created by Justin Bartlett.
Cadaver – 'Edder & Bile' is out November 27 through Nuclear Blast Records.
Pre-save the album to Spotify, Apple Music, and Deezer here: http://nblast.de/CadaverEdderBilePreS
Or Pre-order on iTunes: https://music.apple.com/au/album/edder-bile/1529418673