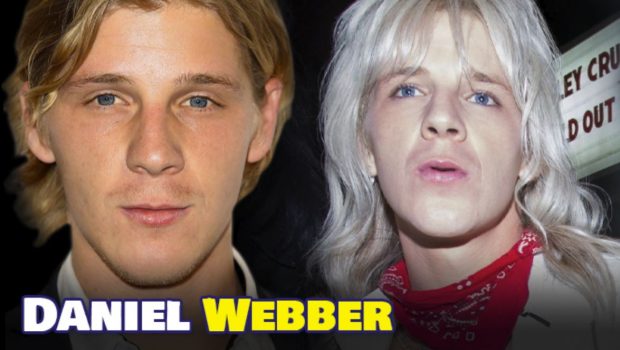 Daniel Webber has quickly become one of Australia's most respected actors around the globe.
After stepping into critically acclaimed roles such as Motley Crüe's Vince Neil in The Dirt, Lee Harvey Oswald in 11.22.63 and now notorious outlaw Jesse Evans in Billy the Kid, Webber's resume is already incredibly impressive and one to keep an eye on as he takes on further challenging and exciting roles across multiple genres due to his versatility and talent.
The Everblack Podcast sat down with actor Daniel Webber to talk about his appearance at Supanova Comic Con & Gaming convention this weekend in Sydney, playing the role of Motley Crüe's Vince Neil in 'The Dirt' and the heavy emotional weight of the role, taking on other historic characters such as Jesse Evans in Billy the Kid and Lee Harvey Oswald, his upcoming movie playing a Kenny Rogers impersonator and more!
Watch/listen to the interview HERE :
Daniel Webber stars in EPIX's all new series, Billy the Kid, as Jesse Evans, leader of the Seven Rivers gang and who if Billy wasn't there would have been the most infamous cowboy in the Lincoln County war. The show was created by Michael Hirst of Vikings and Elizabeth fame.
Webber can currently be seen on Netflix starring in Jeff Tremaine's Mötley Crüe biopic, The Dirt. Webber portrays lead singer Vince Neil, alongside Machine Gun Kelly as Tommy Lee, Douglas Booth as Nikki Sixx and Iwan Rheon as Mick Mars.
As well as this, Webber can be found on Netflix in Francis Annan's film Escape from Pretoria, starring opposite Daniel Radcliffe. The film is based on the true story of Stephen Lee (Webber) and Tim Jenkin's (Radcliffe), incarceration and escape from Pretoria's Maximum Security Prison after their involvement in anti-apartheid operations for the African National Congress.
Currently, he is working with Gracie Otto on her directorial first in Seriously Red, starring opposite Rose Byrne, Bobby Canavale and Krew Boylan as a Kenny Rogers impersonator in this colourful romantic comedy.
Webber appeared in the first season of Marvel's Netflix original series The Punisher in 2017. Webber portrayed Lewis Wilson, a young veteran dealing with PTSD and civilian life after serving in the military. That same year, Webber starred in Jordan Ross' independent drama Thumper, alongside Lena Headey and Eliza Taylor, and executive produced by Cary Fukunaga. The film follows 'Beaver' (Webber) a high school student who gets caught up in drug dealing to escape poverty, while falling for 'Kat' (Taylor) an undercover officer at his high school.
It was in 2016 that Webber landed on the international stage with his debut performance in 11/22/63 earning resounding praise, Mashable stating "Webber is the best reason to watch 11/22/63" and being singled out as "Especially masterful" by Variety, for his performance as Lee Harvey Oswald in this JJ Abrams adaptation of Stephen King's novel 11.22.63. The Hulu original miniseries saw him star opposite James Franco, Chris Copper, George Mckay, Cherry Jones. The show follows James Francos' character 'Jake Epping' as he travels back in time in attempt to stop the assassination of John F. Kennedy.
Webber's Australian film credits include Danger Close: The Battle of Long Tan, Australia Day and Teenage Kicks. Additional television credits include Home and Away and Devil's Dust.
He made his debut in David Field's drama The Combination in 2009. Soon after, he earned recognition for his role in the British-Australian science fiction series K9. The series was a spin off based on the adventures of the robot dog companion from Doctor Who.
Supanova Comic Con & Gaming began in Sydney in 2002 as a completely home-grown Australian production showcasing sci-fi, fantasy, comic books, anime, manga, games, cosplay and much more. The brainchild of Founder Daniel Zachariou, Supanova is run by a diverse and passionate team of independent professionals with backgrounds in private industry and the creative sector. Supanova takes place in six cities (Sydney, Melbourne, Brisbane, Perth, Adelaide and the Gold Coast), and is Australia's leading and largest event of its kind.
Supanova is a celebration of pop culture created by the Supanova family, for your family, to "bring out the inner geek" in fans of all ages.
SUPANOVA 2022 DATES:
Sydney: 18-19 June 2022 | Sydney Showground Olympic Park
Perth: 25-26 June 2022 | Perth Convention & Exhibition Centre
Brisbane: 5-6 November 2022 | Brisbane Convention & Exhibition Centre
Adelaide: 12-13 November 2022 | Adelaide Showground
Tickets on sale now at http://www.supanova.com.au/