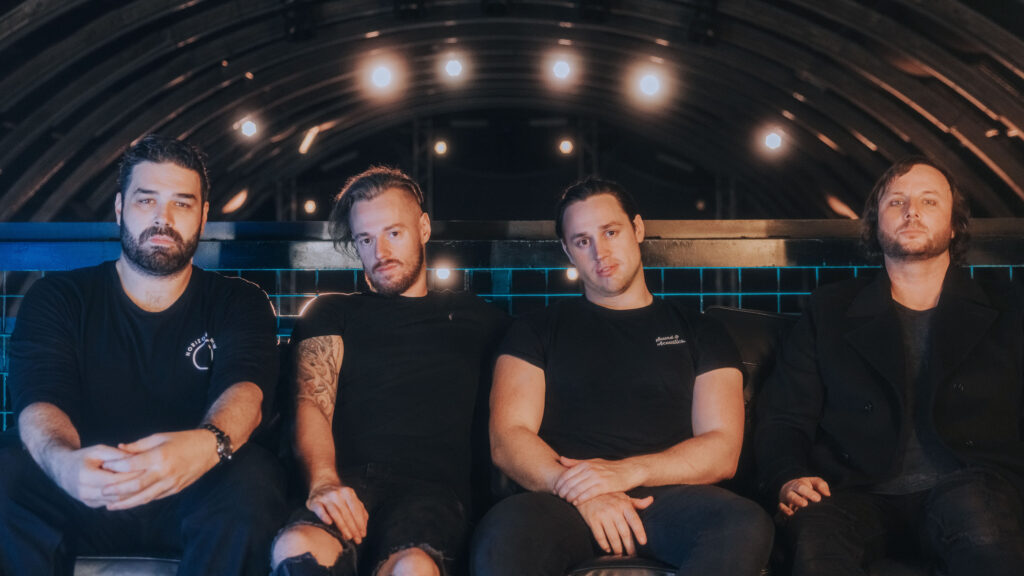 Gold Coast alt-rock sensations Mass Sky Raid are set to release their sophomore album 'Calm In Chaos' this Friday, June 3rd. 
In the lead up to the follow up to their critically acclaimed debut album 'Science of Fiction', the band released the singles Undertow, Arrows and Miracle, giving fans only a glimpse of what 'Calm In Chaos' truly has to offer under the surface.
To celebrate the new record, the band have also recently announced their June 2022 East Coast Tour which will see them play some of the Country's best venues alongside their friends such as The Silencio, For The Wolves, Patient Lounge and IBVS to name a few, making it one of the most anticipated local tours of the year not to be missed!
The Everblack Podcast caught up with Adam and Joshua from Mass Sky Raid to talk about their incredible new album 'Calm In Chaos', upcoming Australian tour, opening for The Butterfly Effect and Voyager, future of the band and more!
Watch / listen to the interview here :
Mass Sky Raid have been going strong for just over a decade and have established themselves as one of Australia's premier Alt Rock acts. Taking the nation by storm including appearances at Progfest & Wallapalooza, Mass Sky Raid have performed alongside many high profile artists such as Dead Letter Circus, Twelve Foot Ninja, I Am Giant (UK) and countless others; including shows supporting Voyager and The Butterfly Effect. 
Their singles such as 'Arrows' and 'Closer' amassed over 260,000+ Spotify streams and landed on a plethora of editorial playlists such as "All New Rock". Their current and previous body of work has been nominated for multiple awards at Queensland Music Awards and also secured funding from "Gold Coast Regional Art Development Fund" Program. The release of 'Calm in Chaos' and the upcoming national tour is largely due to support from their fans and community which is exactly why Mass Sky Raid have a bright future as one of the country's leading heavy music bands.  
Mass Sky Raid – 'Calm In Chaos' is out Friday June 3rd.
Order here : https://bit.ly/3x6OjhP
MASS SKY RAID
'Calm In Chaos' June 2022 East Coast Tour
Thursday, June 9th –  Blackbear Lodge, Brisbane
Saturday, June 11th – Eleven Dive Bar, Maroochydore
Thursday, June 16th – MoshPit, Sydney
Friday, June 17th – The Tote, Melbourne
Saturday June 18th – Enigma, Adelaide
Friday, June 24th – The Met, Toowoomba
Sunday, June 26th – Mo's Desert Clubhouse, Gold Coast
Tickets available via tix.to/CalmInChaosTour