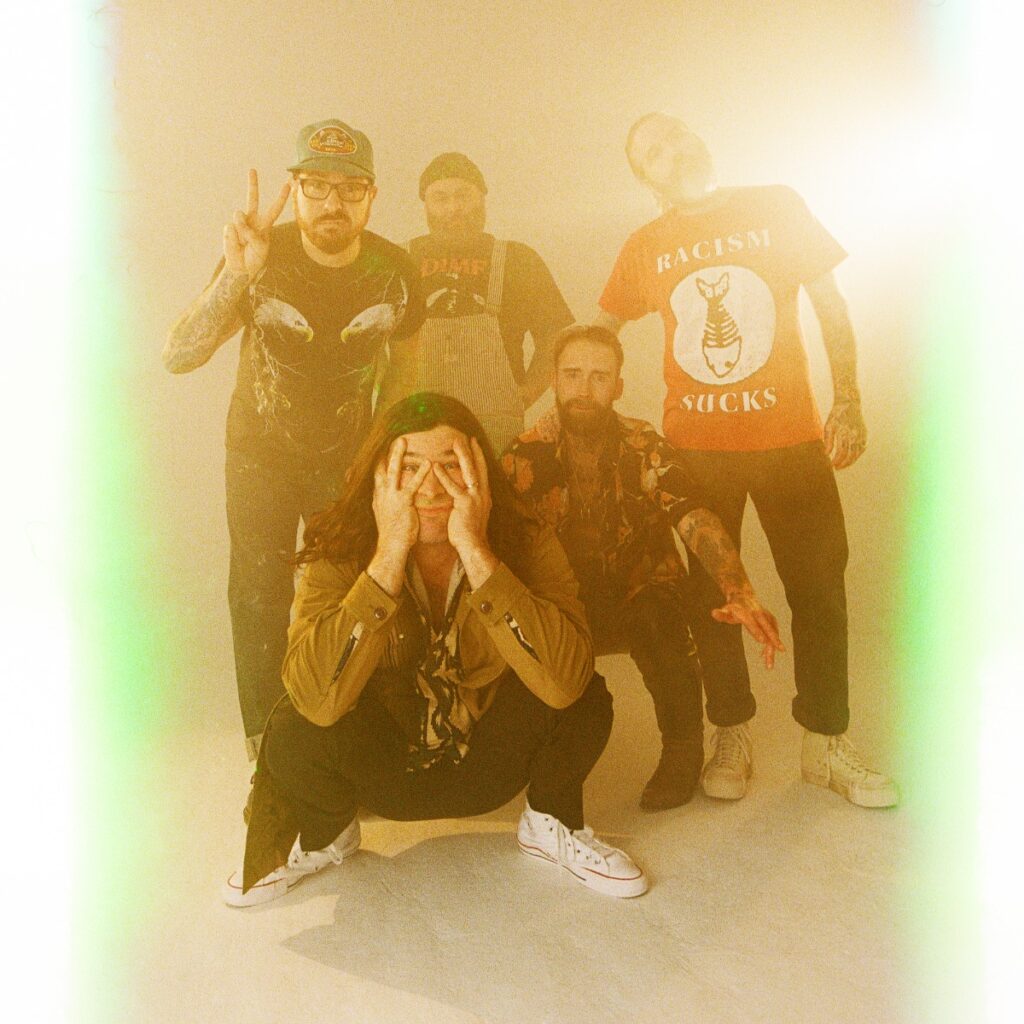 Today, ALEXISONFIRE unveil the latest single from Otherness, their first full-length album in over 13 years. "Sans Soleil" features earnest and deeply heartfelt lyrics penned by Wade MacNeil, with an impeccable vocal performance from Dallas Green.
Says George Pettit, "Wade came in with the lyrics for this song around the same time he had been working on the Dooms Children record and I feel like it shows. The Dooms Children album touched on a lot of things extremely personal to Wade and this song is definitely in that vein." MacNeil elaborates, "This song is about hanging onto hope during the heaviest times. Healing and letting go. Dreaming of a future where all this hurt is behind you.
Otherness will be released on June 24 via Dine Alone Records / Cooking Vinyl Australia. The album features 10 new songs including the explosive first single, "Sweet Dreams Of Otherness" and previously released "Reverse The Curse".  The album is produced by AOF and mixed by punk stalwart Jonah Falco (Fucked Up, Chubby and the Gang). Watch the video for "Sweet Dreams Of Otherness" directed by the inimitable actor/director Jay Baruchel (LOL: Last One Laughing Canada, Goon, This Is The End, Random Acts of Violence) HERE.
Pre-orders for remaining physical variants are still available HERE. Each vinyl variant is 2×12" with a Gatefold jacket and printed inner sleeves.