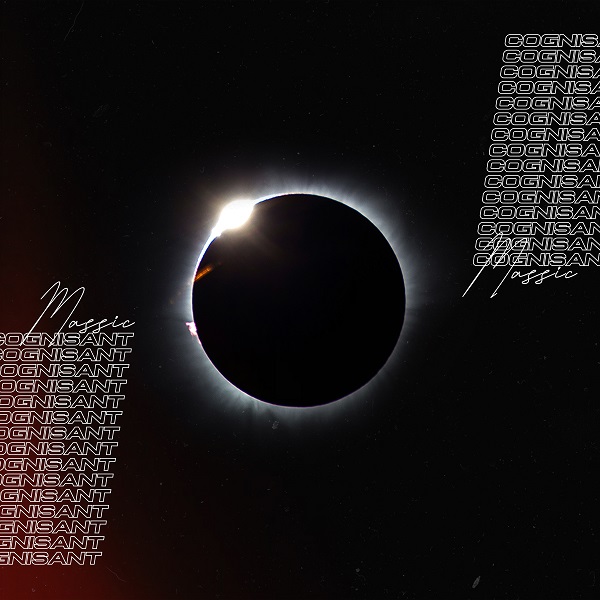 Review : Dan Maynard
After a long and eventful four years for the Brisbane five piece, Massic are about to drop 'Cognisant' which will be the successor to their 2018 balls to the wall debut album 'Redshift'. Four years of hard work, countless shows and near death experiences, this album broods emotion beyond belief that has created their most melodic and heavy work to date.
Opening track and title track of the album 'Cognisant' sets the tone for the album. With its clean reverbed notes, it's soothing and eerie, cautioning the listener for what's to come. Big toms start to bellow, chugging palm muted guitars follow as it builds and drops to nothing but a single guitar before it belts into our first taste of the whole band. One of the most notable moments of the album is our first taste of vocalist Si covering new territory as he leans into the harmonious end of the scale, giving us a new showcase of clean vocals in Massic in 'Plummet to The Earth'. Unexpected and thrown off by the cleans, it's hard to believe at first that it's Si behind the mic, but sure enough that's him and boy has he nailed it. It's the only time we hear them on the album and hopefully this becomes the new norm for Massic.
The snare roll cracks as we go head first into what is my stand out track of the album, 'It's a Drill'. Brutal, heavy and some of the catchiest melodic runs I've heard in a long time, this song knocks it out of the park. Jumping on the mic with Si is Stoyan from local act Adriatic and it's a perfect pairing. 'Cognisant' continues to be nothing short of amazing as the album powers through massive tracks such as the punk driven likes of 'Enshrouded' and the heavy as fuck guttural tones of 'Minus 4'. Closing track 'Portals' brings it home with one more local into the ranks with Chris from Zero1Zero lending his jarring gut wrenching vocals as we close up another amazing entry into the Massic discography.
The rise of local treasures Massic seems to be just pushing further and further up the ranks, proving their worth with every show, with every track they release they give the world another taste of why they are a dominating factor in the significance of Australian metal. Don't blink, the boys have only just begun.
'Cognisant' will be released globally on all major streaming platforms on May13.
Order here: https://massic.bandcamp.com/album/cognisant