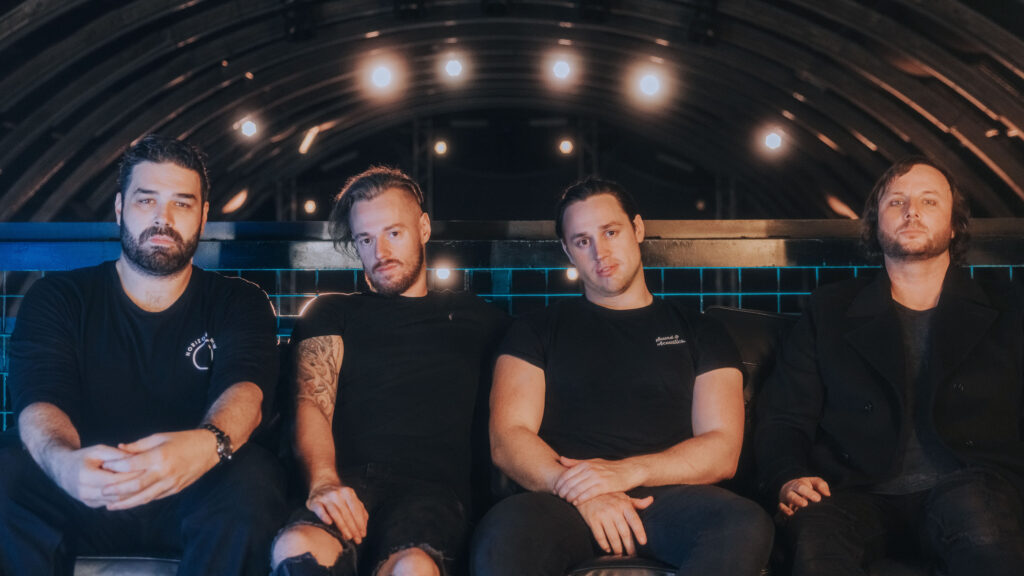 Gold Coast alt-rock sensations Mass Sky Raid just announced their June 2022 East Coast Tour in honour of their sophomore album 'Calm In Chaos', due for release on Friday, June 3rd. The group is excited to bring their electrifying concoction of alternative rock and progressive genres across Queensland, Victoria, New South Wales and South Australia.
Renowned for their brand of quintessential Aussie Prog-Rock of their own volition, Mass Sky Raid have established themselves as one of Australia's premier alt-rock acts which has seen them perform alongside many high profile artists such as Dead Letter Circus, Twelve Foot Ninja, I Am Giant (UK); including appearances at Progfest, Wallapalooza and upcoming shows supporting Voyager and The Butterfly Effect.
Serving up blistering guitar riffs, passionate delivery and an electric stage presence from every member of the band, Mass Sky Raid deliver an immersive live experience teeming with catchy melodies reminiscent of Haken, The Butterfly Effect & Karnivool. Treating listeners to an exhilarating combination of expansive showmanship and technical skills with songs that are drawn from personal experiences, Mass Sky Raid's music resonates on an emotional level that lingers long after the closing track.
Drummer Nic Ross speaks: "We can't wait to hit the road in support of the new album, it's been way too long since we've toured – looking forward to changing that and making up for lost time. We're playing some killer venues with a whole host of amazing bands on this run so we're really looking forward to getting the album out and playing some shows"
No strangers to the Australian music scene, Mass Sky Raid have been gaining global coverage and airplay including features on PROG , Blunt Mag, Triple J, Triple M, AFL, Scenestr, Rebel FM and more. Their singles such as 'Undertow',  'Arrows' and 'Closer' amassed over 260,000+ Spotify streams including features on "Rock Out" & "All New Rock" editorial playlists, landing multiple nominations for Queensland Music Awards as well as securing the "Gold Coast Regional Art Development Fund" further cementing groups staying power in the heavy music realm. 'Calm In Chaos' stands as a powerful follow-up to Mass Sky Raid's impressive repertoire and is sure to build upon their dedicated fanbase to take them new heights.
Grab your tickets now for this one hell of an auditory adventure.
MASS SKY RAID
'Calm In Chaos' June 2022 East Coast Tour
Thursday, June 9th –  Blackbear Lodge, Brisbane
Saturday, June 11th – Eleven Dive Bar, Maroochydore
Thursday, June 16th – MoshPit, Sydney
Friday, June 17th – The Tote, Melbourne
Saturday June 18th – Enigma, Adelaide
Friday, June 24th – The Met, Toowoomba
Sunday, June 26th – Mo's Desert Clubhouse, Gold Coast
Tickets available via tix.to/CalmInChaosTour