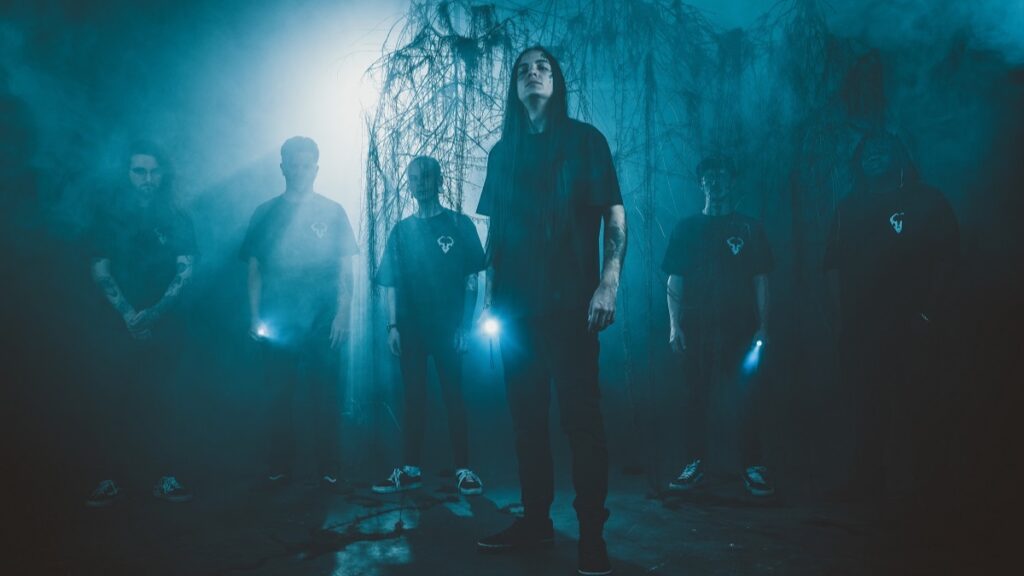 South African death metal visionaries Vulvodynia will be hitting Australian shores this November, off the back of their latest opus 'Praenuntius Infiniti'. Renowned for their flesh-melting and bone-busting death metal peppered with spine-shrinking breakdowns that capture the very crux of heavy music, 'Praenuntius Infiniti' makes the fourth full-length record in the groups impressive repertoire.
With Vulvodynia's recent signing to Unique Leader Records, the group is taking the world by storm and conquering charts all across the globe including appearances at Deathfeast Open Air (DE), Fall In The Brawl (UK) and touring alongside Despised Icon, Malevolence and Archspire amongst countless others. Boasting an explosive concoction of brutal slamming metal and melodic tech-death metal, Vulvodynia will be taking their hyper aggressive, diverse and engaging live performances across all major capital cities this November.
Accompanying them are Melbourne metalcore heavyweights Earth Caller & Brisbane deathcore sensations Babirusa. Teeming with inspiration from wildly distinct genres and artists and with the recent addition of Youtube sensation MISSTIQ, Earth Caller are ravenous to bring their blistering  foot stomping mosh-core to their fans across the country. Adding to the home grown riffage, Babirusa will be unleashing their unrelenting fury with technical shredding, hammering deathcore drum-work and impressive rapid-fire gutturals, courtesy of their dual vocalists.
Grab your tickets now for this slamming auditory adventure intertwined with swathes of melodic death and traditional deathcore.
Borderline BMT & Slamman Booking Asia Presents
Vulvodynia 'Praenuntius Infiniti' Australian Tour 2022
Friday November 11 – Woolly Mammoth, Brisbane
Saturday November 12 – Factory Floor, Sydney
Sunday November 13 – Northcote Social Club, Melbourne
Tuesday November 15 – Enigma Bar, Adelaide
Wednesday November 16 – Amplifier Bar, Perth
Tickets are ON SALE now via https://bit.ly/BorderlineBMT