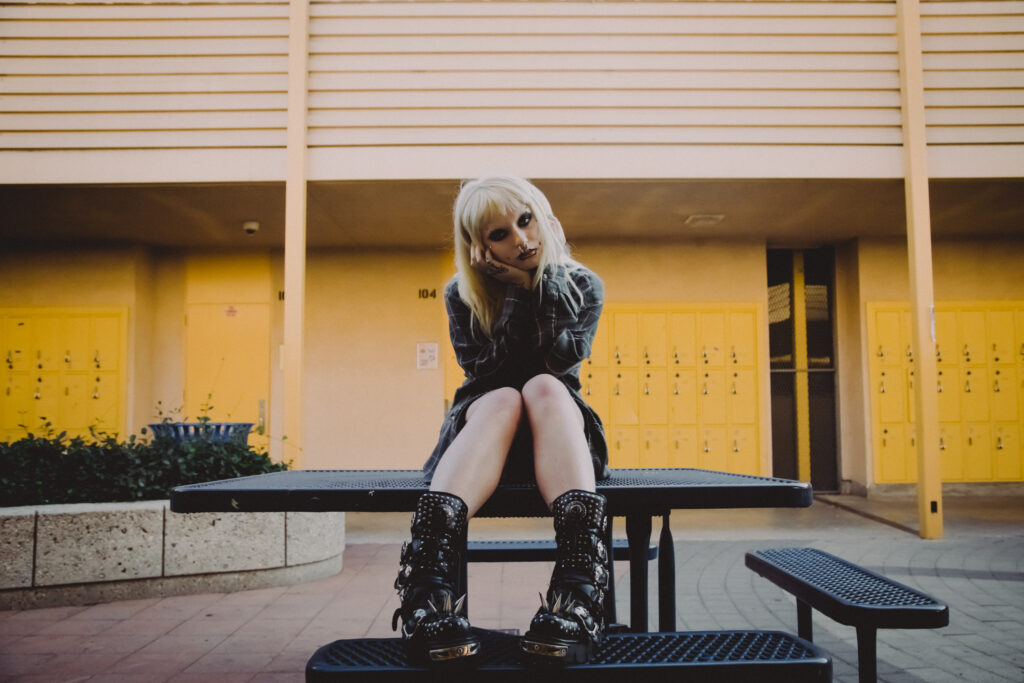 Gold-certified alternative pop artist carolesdaughter—a.k.a. Thea Taylor—returns with a new single and music video entitled Target Practice via Arista Records / Sony Music Australia. Listen to Target Practice—HERE.
About the song and video, Thea commented, "I wrote 'Target Practice' as an anthem for the misfits. My mom always told me if you got made fun of in school, it meant you were going to do well in life—and this song is what I wish I could've said." 
The track's soft acoustic guitar gives way to the hum of hard distortion as she asks, "Do you think I'm target practice? You're not even on my axis!" She speaks directly to a generation of outsiders with clever lyrics like "So talk your shit and squash your bugs, while I read my books and do my drugs." The accompanying music video collates Thea's high school experience of being bullied at no less than five schools into a moment of empowerment. Inspired by the late 90's and early 00's Buffy The Vampire Slayer meets "Smells Like Teen Spirit," she endures the malaise of class (complete with "How to Fit Into Society" scrawled on the blackboard) only to grab a black Fender Stratocaster and scream back over a power chord crunch in the gym—surrounded by goth cheerleaders, to boot.
carolesdaughter plans to hit the road with nothing,nowhere. through-out April and May in the US.
Target Practice arrives on the heels of My Mother Wants Me Dead, which Thomas Bleach raved: "the short and punchy track times in at only 1 minute and 45 seconds, but she manages to pack in a riot amount of energy with electrifying guitars and drums interwoven with glitchy synths" and christened her "one of the artists leading the way in resurgence of emo laden alt pop-rock."
Meanwhile, her breakthrough debut single Violent has amassed hundreds of millions of streams and is certified gold.