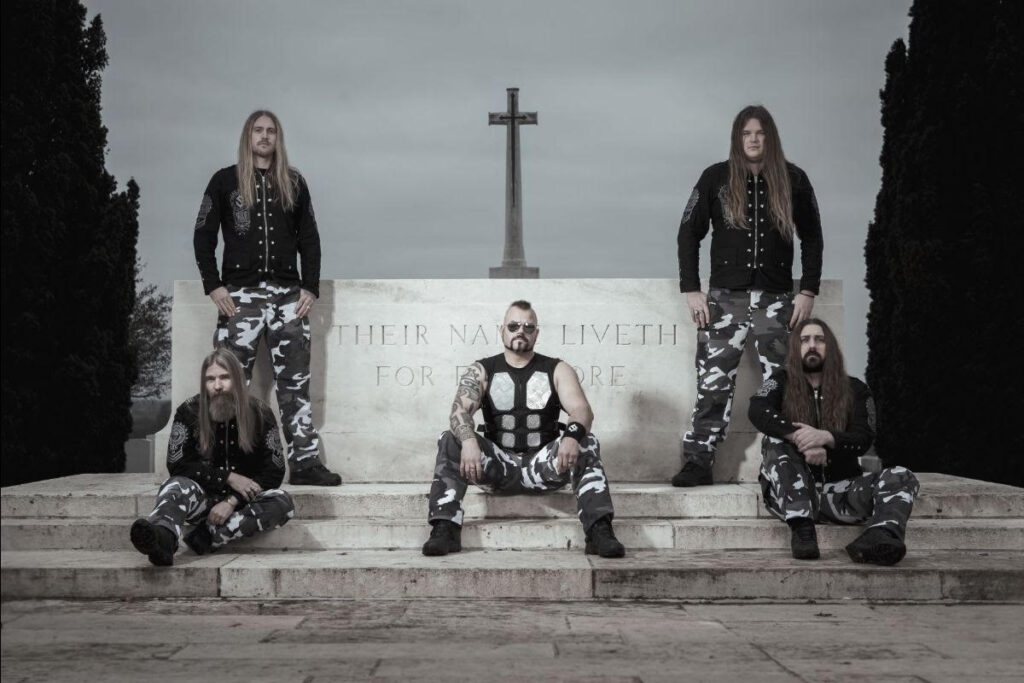 Between the several battlegrounds of WWI, there was no scene as hostile as the feared alpine front that involved a series of battles at the border between Austria-Hungary and Italy. High above in the alps, men would fight in the most extreme conditions to protect the borders. Today, these fights are infamously known as the so-called "White War", where many soldiers froze to death or were buried by dangerous avalanches. Their dead bodies remain under the snow until today.
Today, Swedish metal war chroniclers SABATON open the history books again to present their new single 'Soldier Of Heaven', giving that overlooked chapter of WWI a voice, a tune and an impressive music video featuring both breathtaking special effects and the fatal beauty of this battlefield.
Stream the song: https://music.sabaton.net/SoldierOfHeaven
Bassist Pär Sundström states about the song:
"We already released the Christmas Truce and here comes another song which shows the diversity of the new album. In the early listening sessions of the new album this one was noted among most people as a top song and we know that this will be a powerful sing-a-long anthem on future concerts. So study the lyrics, get your ass to a show and make sure you kill corona in the process!"
Following the unique signature style of SABATON, 'Soldier Of Heaven' once again is a catchy headbang anthem that persistently sticks into your head. The song is now available to stream on all digital music platforms.
'Soldier Of Heaven' foreshadows the tenth masterpiece of SABATON, The War To End All Wars, that will be released on March 4th, 2022 via Nuclear Blast Records. Once again, SABATON will dive deep into the atrocities, miracles and happenings around WWI and take the listener to an emotional and exciting ride of 11 tracks.
Pre-order The War To End All Wars now: Local physical pre-orders available soon.
https://smarturl.it/SabatonTWTEAW