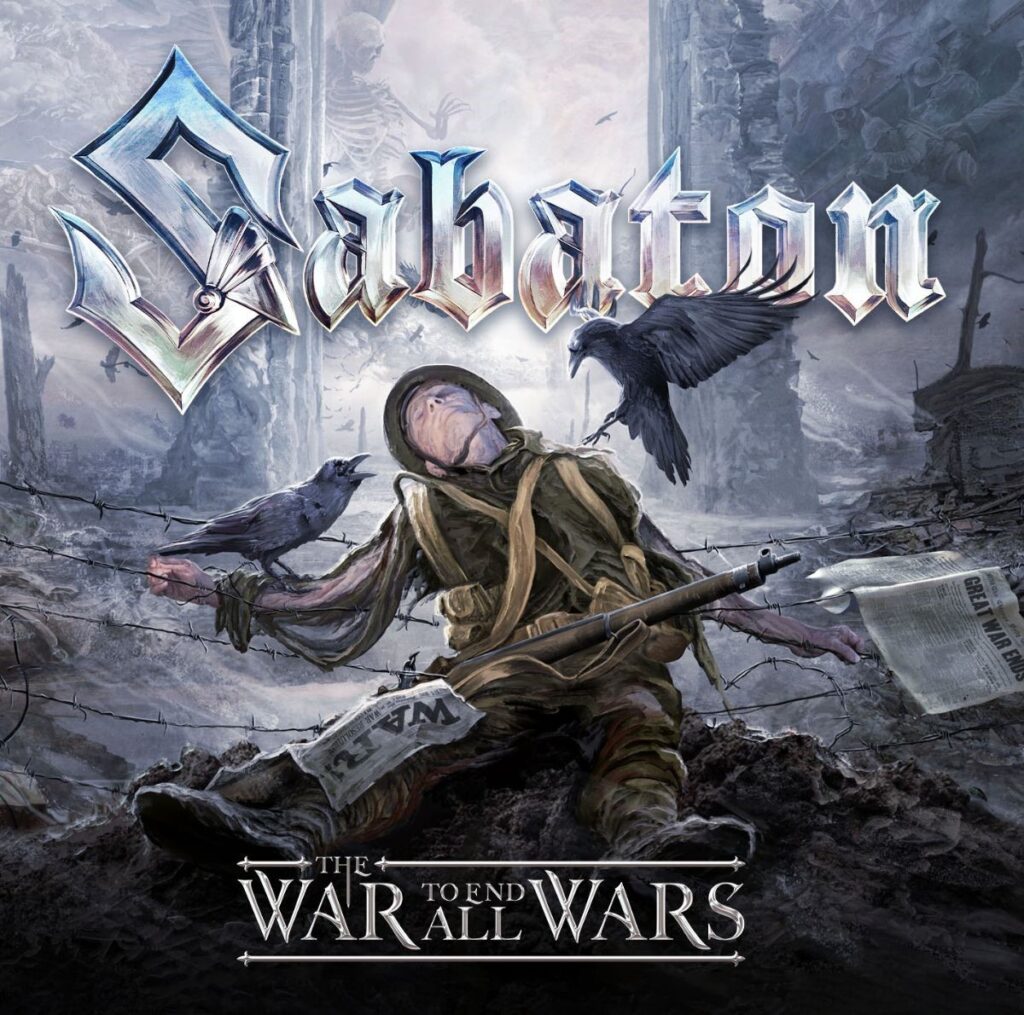 #1 positions in 11 countries with their last record, (inc. # 7 in Australia) Swedish Grammis nominations, sold-out arena shows: SABATON indisputably wrote their very own fairytale during the last years making it to the top of modern metal and beyond. Today, the Swedish metal heroes flip the book open to add another chapter to their story of success. Today, the preorder for the most ambitious and monumental album of SABATON, The War To End All Wars starts. The tenth masterpiece of the Falun based five piece will be released via Nuclear Blast Records on March 4th and comes in an impressive range of physical configurations that are partly strictly limited. Once again, SABATON will dive deep into the atrocities, miracles and happenings around WWI and take the listener to an emotional and exciting ride of 11 tracks.
Pre-order The War To End All Wars now:
https://smarturl.it/SabatonTWTEAW
Local physical WILL be available for pre-order soon!
The War To End All Wars will be available in the following formats:
– Jewelcase CD
– Limited Gold CD [Supporter Edition – various versions with translated booklets]
– History Edition [Digibook]
– Box Set [Mailorder exclusive, 2LPs, Earbook, 5 metallic DIN A5 postcards with embossing, 1 propaganda poster]
– Earbook [ltd. to 8000 copies]
– Black Vinyl
And more via mail order.
Pre-order The War To End All Wars now:
https://smarturl.it/SabatonTWTEAW