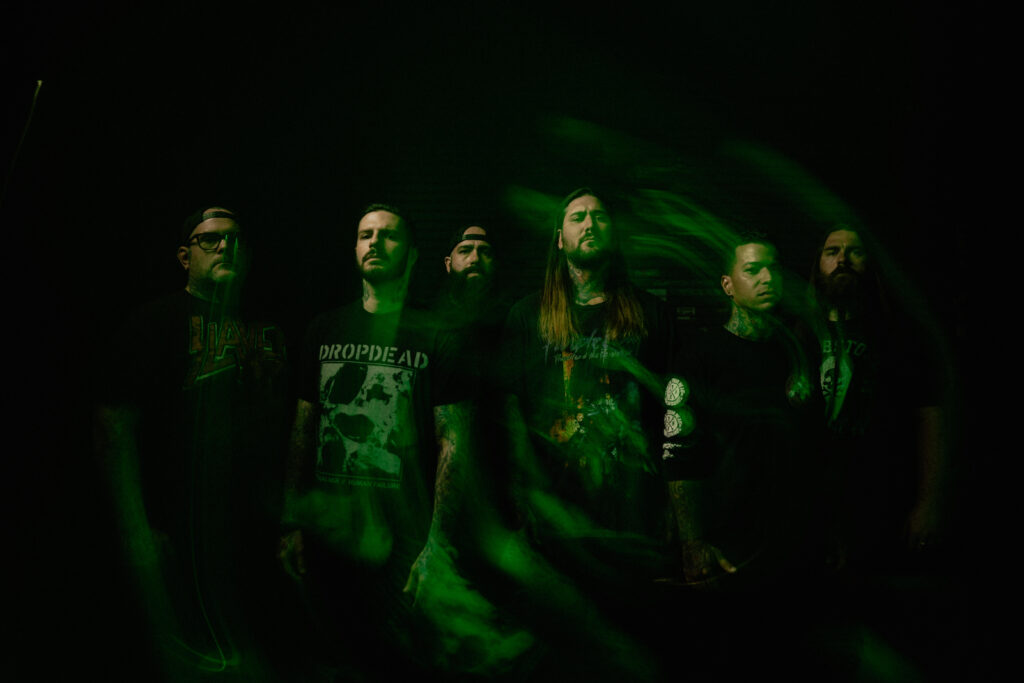 New Jersey's extreme metal kings Fit For An Autopsy have dropped their pulverising new single, "Far From Heaven", lifted from their forthcoming album, Oh What The Future Holds, set for release via Human Warfare on January 14, 2022. 
"Far From Heaven" swirls to life as a perfect storm – airy guitar cuts through a pummeling percussive groove as melodic vocals slip into a guttural groan offset by neck-snapping riffs and powerful dynamics. The single is accompanied by a confronting video by Eric Richter that holds up a mirror to the world, reflecting back at it the ugly power struggles, exploitation of institutions and class warfare that continue to erode the fabric of society.
Guitarist Will Putney explains: "We present to you "Far From Heaven", the debut song of our upcoming full length album Oh What The Future Holds, out January 14th, 2022 on Human Warfare. This song felt like a worthy introduction to premiere the album, picking up where we left off creatively from our last release. Although there are more drastic dynamic turns on the new album, "Far From Heaven" delivers from a more simplistic and primal place. 
"Lyrically, this record digs a little further into internal turmoil as well, but this song is in a way a much more literal and grounded representation of our continued frustration with institutions and class gaps that exist in all facets of society. The powerful video by Eric Richter is a great thematic visual counterpart to the inherent dark nature of the song. Hope you enjoy it, we certainly do."
Since their inception, Fit For An Autopsy have carved out a place among extreme metal's modern vanguard. Creating their own space in the realm of what could be described as "post-deathcore", the band have received widespread acclaim from fans and press for their refreshing approach to modern heavy music.
But, survival depends on evolution and it's clear that Fit For An Autopsy have embraced that mantra as they continue to evolve with each subsequent body of work. By eradicating the lines between technical metal virtuosity, death metal menace, hardcore intensity, melodic insidiousness and abstract approaches, the New Jersey band embody an uncompromising vision of their own that's on full display on their sixth album, Oh What The Future Holds.
Written in the wake of the global pandemic thwarting everyone's touring plans, Oh What The Future Holds was recorded in early 2021 at Putney's Graphic Nature Audio. With no real timeline or pressure, the band had the freedom to spend more time than usual crafting the album, allowing them to experiment with ideas and take their music into new and exciting places.
In the end, Fit For An Autopsy haven't just personally evolved on Oh What The Future Holds; they've brought heavy music with them.
FIT FOR AN AUTOPSY – OH WHAT THE
FUTURE HOLDS
Out January 14 via Human Warfare