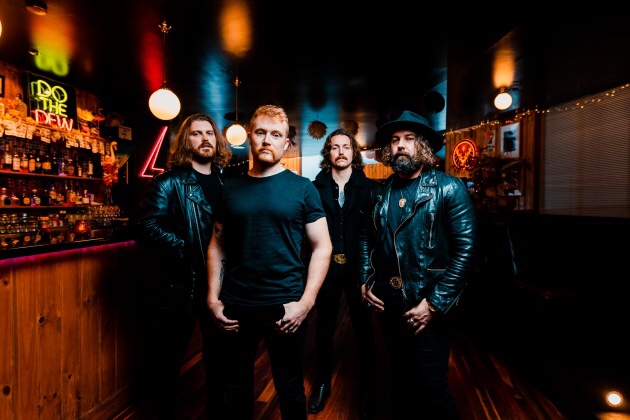 Melbourne's alternative rockers THE UGLY KINGS have recently released their incredible new album, Strange, Strange Times, via Napalm Records.
THE UGLY KINGS may channel the flavor of groups like Queens Of The Stone Age or Danzig, but their distinctive, revitalizing infusion of dark energy is evident while preserving razor sharp, daringly introspective control with clever lyricism, addictive riffage, catchy melodies and a heavy power blues flavor.
Strange, Strange Times continues to infuse their foreboding alt-rock with blackened blues and a gritty punk edge.
The Everblack Podcast sat down with The Ugly Kings drummer Joel Martin to talk about their new album Strange, Strange Times and the relevance of the current world situation, signing to Napalm Records, the experience of having the video for Technodrone on Rage, their Killing Time at Cherry Bar live album, becoming a parent, how he keeps musical active during lockdown, their hopes to tour Europe and more!
Watch/listen to the interview here :
Each song on their new album is about a different state of mind in this indeed strange, strange time. Both lyrically and musically, THE UGLY KINGS have created a captivating and enthralling ride, and in a scene in which gimmick-free, angsty, inspired rock n' roll is becoming increasingly difficult to come by, Strange, Strange Times is a breath of welcomed air!
THE UGLY KINGS – 'Strange, Strange Times' is out now via Napalm Records.
LP, CD and Digital formats available via Napalm Records, smarturl.it/StrangeStrangeTimes
Band Exclusive 'Mind Decay' Marble Vinyl Edition is available direct from their Bandcamp Store theuglykings.bandcamp.com