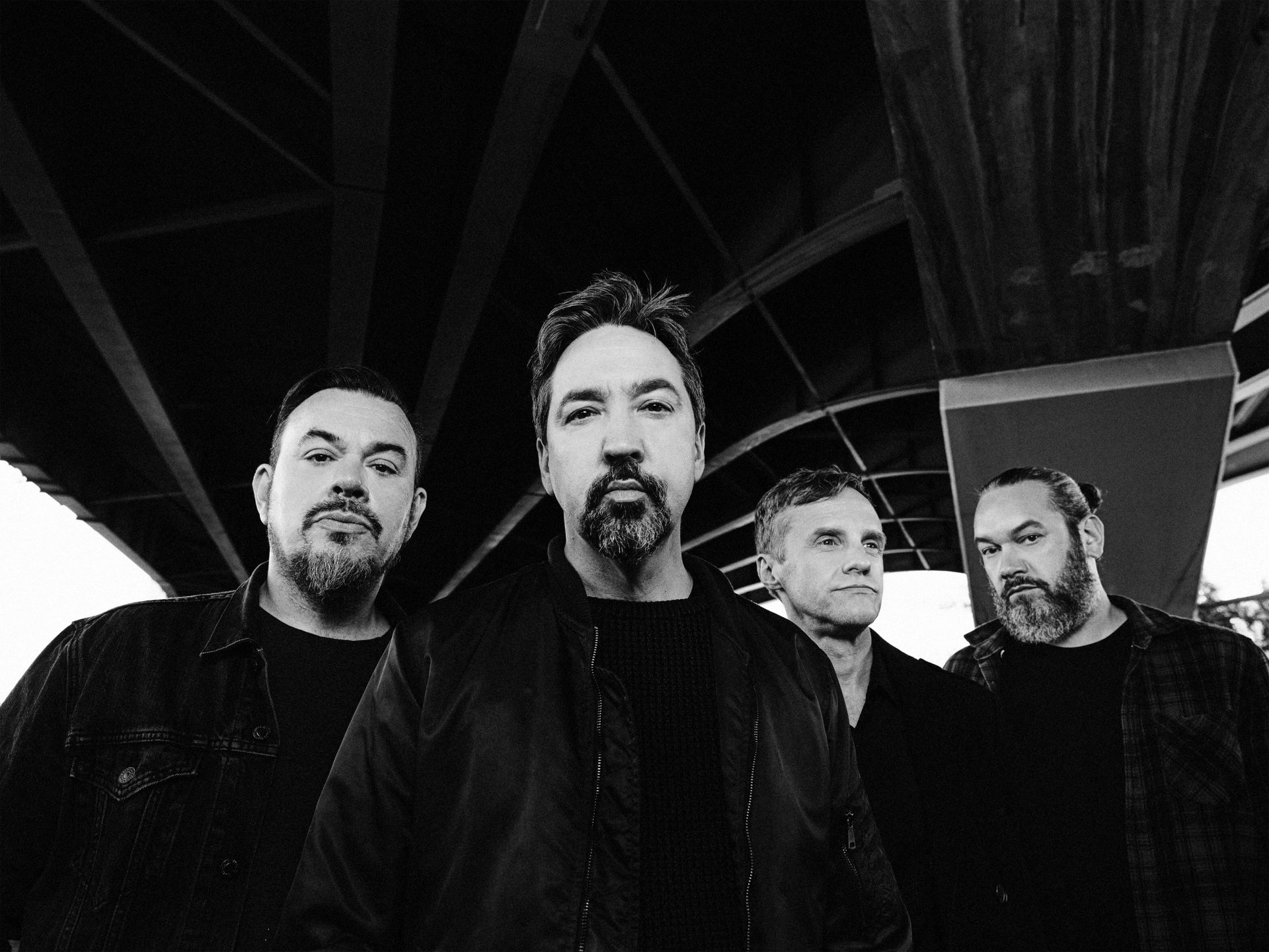 Kiwi rock icons Shihad have released their new single, "Little Demons", from their upcoming 10th studio album OLD GODS, available on August 27th.
If anger is an energy, then 'Old Gods' – Shihad's 10th studio album – could singlehandedly power our capital city for a year. 'Old Gods' is a step into fury for frontman Jon Toogoodwhose lyrics encapsulate our collective anger at recent world events.
"Little Demons" is a protest song in Drop G, showcasing Jon Toogood's rousing lyrics backed by the sonic apocalypse of Shihad's signature emotive power.
"Little Demons" was one of the first songs on the album that lyricist and frontman Jon Toogood wrote words for after seeing a TV debate featuring an Australian Liberal Party politician telling an Aboriginal woman to "call the police and have them hauled away" when she experiences racist threats.
"The politican had no concept of what she was saying was ridiculous, but it made me realise that was the problem… she doesn't realise there's a world outside of her very protected, affluent white world. I just wanted to take that line and turn it on its head and scream the fuck out of it because it was so ridiculous."
"It's got all the ideas thrown into one, with probably my favourite chorus on the whole record" says Toogood.
"Little Demons" follows on from the upcoming album's opening track "Tear Down Those Names" which Rolling Stone called "Shihad at their most direct and powerful".
Shihad will be blasting around the country in October to deliver the new and classic songs live, with the pulsating live show Shihad are known and loved for.
Tickets are on sale now Via 24hundred. For more information go to www.shihad.com
OLD GODS AUSTRALIAN TOUR DATES

Friday 1 October - Prince of Wales Bunbury, WA

Saturday 2 October - Metropolis, Fremantle, WA

Thursday 7 October - The Gov, Adelaide, SA

Friday 8 October - 170 Russell, Melbourne, VIA

Thursday 14 October - The Triffid, Brisbane, QLD

Friday 15 October - Manning Bar, Sydney, NSW

Saturday 16 October – Entrance Leagues Club, Central Coast, NSW