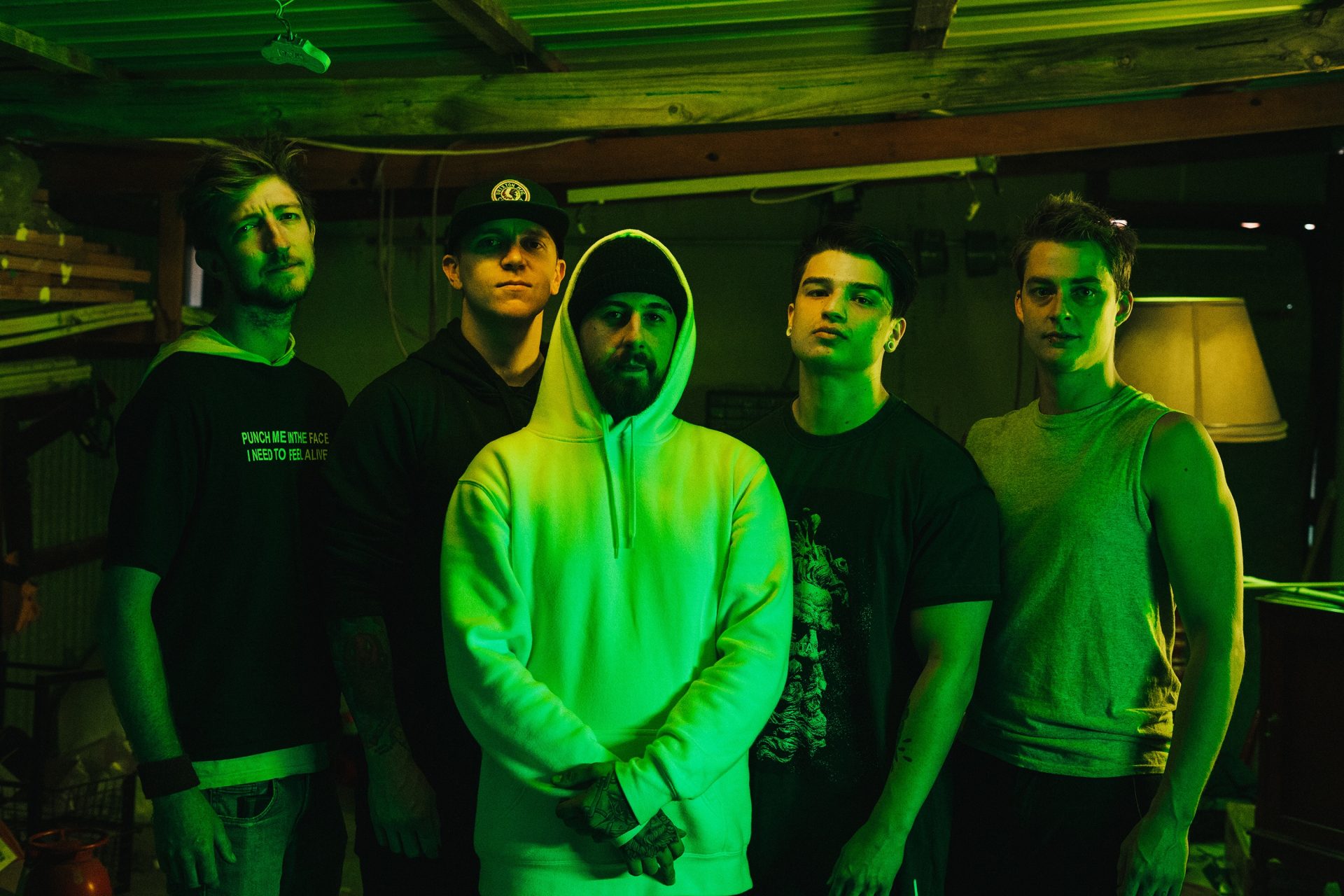 Australian nu-metal/metalcore band DRUID have been making waves globally with the release of their latest single 'I, Exist (Voices)' and recent appearance at the Knotfest's Pulse of the Maggots streaming festival alongside heavy hitters Hyro The Hero, As Everything Unfolds, Lotus Eater and more.
We sat down with Druid to talk about their new single 'I, Exist (Voices)', the collective concept running through their previously released tracks and videos, playing Knotfest's streaming festival and the preparation for it, their diverse musical influences and more!
Watch / Stream the interview HERE :
Later this year, the band will collect the singles already out (Room 44, DTHBLW and now I, Exist (Voices)) into a release entitled 'The Beauty and The Decay'. More details will be revealed as the year progresses.
Each of the singles' cover art brings the viewer/listener one step closer to the final view – with each piece of art stepping through a new door, bringing the final image and full view into focus.
Druid's singles 'Room 44' and 'DTHBLW' received play on triple J's The Racket with Lochlan Watt with DTHBLW getting a follow up play on Richard Kingsmill's 2021 show on triple J, added to rotation on The Faction and a tonne of spins on MMM Hard N Heavy!
DRUID – 'I, Exist (Voices)' is out now and can be streamed here : https://distrokid.com/hyperfollow/druid2/i-exist-voices
Check out the Knotfest streaming channel : https://m.twitch.tv/knotfestofficial