Northern Rivers heavy-hitters HAMMERS will be taking their latest EP 'Kicking Goals' on the road (finally!) this August – September as part of their YEAH MATE Australian tour.
Walking a fine line between stoner rock, metal grooves and punk outbursts, HAMMERS have been a staple on the South-East QLD live scene for some years now. Having released their sophomore EP in the midst of the dumpster-fire year that was 2020, the band have had little to no chance to take the record on the road until now.
Bass player Rick Trewavas explains, "We've played a couple of local shows, including The Other Festival with Cog, earlier in the year which was amazing, but apart from that it's been pretty slim-pickings thanks to the spicy cough. We had a Japan tour all booked last year and the week before we were meant to leave, the world started to shut-down. Just last week we had to cancel a Melbourne show, so it's still sketchy times, but you just have to roll the dice".
The YEAH MATE tour kicks off proceedings in fine fashion with an inclusion on the gigantic Blacken Open Air metal festival, going down on the 31st July in the Dead Centre of Australia. Returning for its biggest year yet, Hammers join the the likes of Thy Art is Murder, Clowns, Amyl & the Sniffers, Psycroptic, Lo! and Astrodeath (to name just a few).
The band then returns to the East-Coast to jump aboard the QLD leg of the touring Aftermath Festival, taking in dates at Eleven Dive Bar, The Woolly Mammoth and Mo's Desert Clubhouse. Hammers then pays it's respect to Sydneys home of rock and debauchery, Frankies Pizza, before jetting up to the top-end for two back to back shows in Darwin with Melbourne band Captives.
Drummer Ruckus states "We're absolutely pumped to have a few dates chalked up over the next few months. We've been itching to bring 'Kicking Goals' to life since we released it into the wild last year. To be playing the NT especially, with some of our favourite bands and mates, will be pretty special".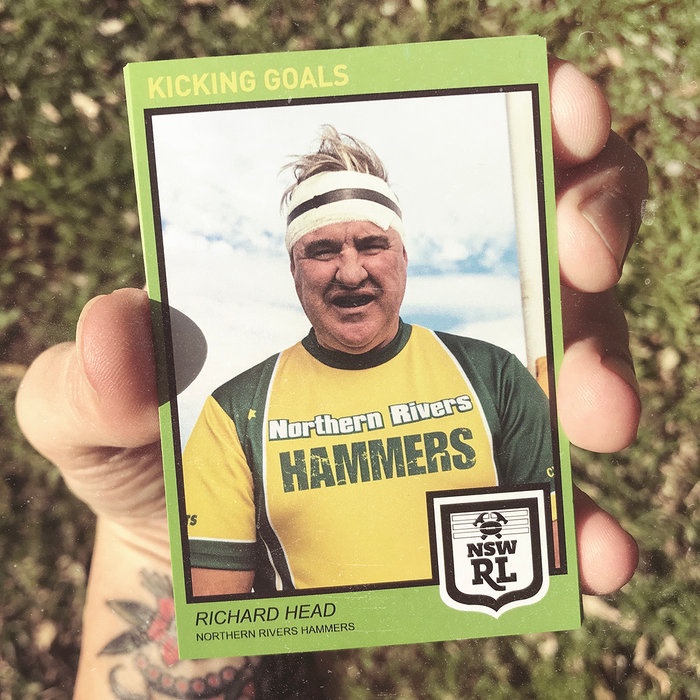 Beats Cartel Presents
HAMMERS 'YEAH MATE' AUSTRALIAN TOUR 2021
Fri 23 July Alice Springs BLACKEN OPEN AIR Fri 13 Aug Sunshine Coast ELEVEN DIVE BAR
Sat 14 Aug Brisbane WOOLLY MAMMOTH
Sun 15 Aug Gold Coast MO'S DESERT CLUBHOUSE
Sun 29 Aug Sydney FRANKIES PIZZA
Fri 24 Sept Darwin RAILWAY CLUB
Sat 25 Sept Darwin RAILWAY CLUB
Full tour info and tickets at beatscartel.com/aftermath
'Kicking Goals' out now on all streaming platforms.