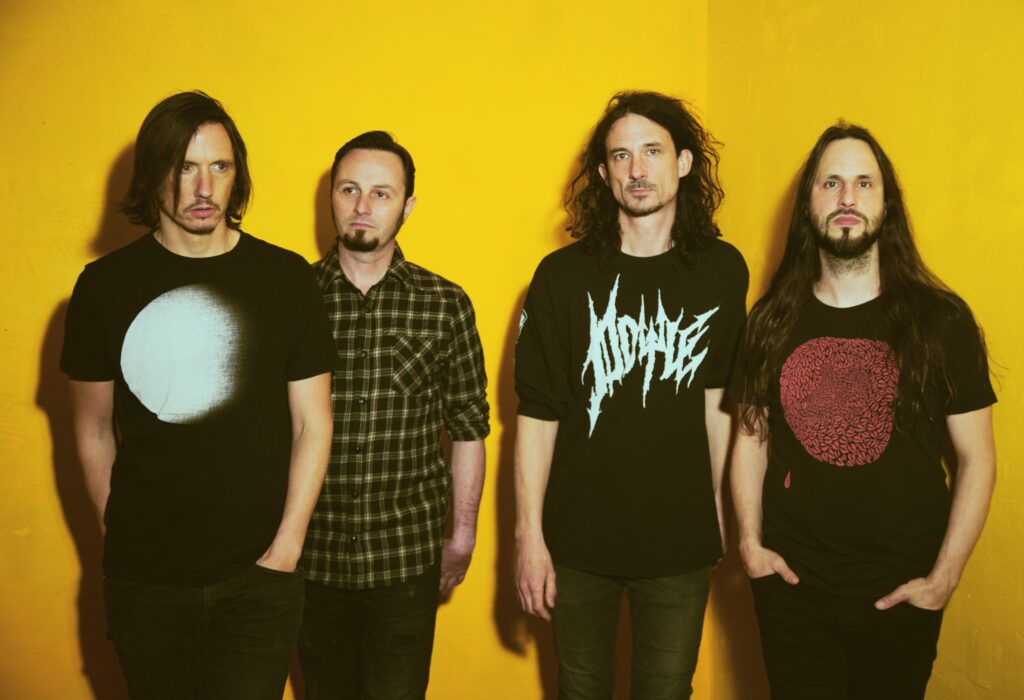 Internationally acclaimed metal band GOJIRA will be releasing their highly anticipated new album 'FORTITUDE' on April 30th via Roadrunner Records.
Not only does the record see the band push their sound into new territories but also send out a call to action to fans and musician friends across the globe, launching the fundraising initiative 'Amazonia', auctioning off some of the bands own personally signed equipment and guitars as well as some donated by well known metal legends to help raise money for the crisis impacting the Amazon and its indigenous communities.
We sat down with Gojira frontman Joe Duplantier to talk about 'Fortitude' and it's new musical direction, His brother Mario's impressive drum patterns on the track Into The Storm, the massive impact the band has had on a global scale and the origins of the Gojira signature guitar pick scrape sound!
Watch/stream the interview here:
Launching alongside the song and video are two fundraising initiatives to help raise money for the indigenous owned NGO APIB. Working with the social good-focused digital platformPropeller, Gojira are curating a month-long charitable campaign featuring an auction of one-of-a-kind items from the band and their friends. The auction launched today with a Joe Duplantier signature guitar hand engraved by Duplantierwith artwork celebrating Amazonian wildlife, in addition to a hand engraved Nash Guitars bass from Metallica's bass player Robert and his artist wife Chloe Trujillo, a signed exclusive photo print from Lamb of God's Randy Blythe, a limited-edition Rockhard Slayer motorcycle helmet, and more. Each week new items will be added to the auction – to see the current auction listings, visit propeller.la/gojira. Furthermore, Gojira have also launched a limited-edition art print to benefit the APIB, where the first 500 fans who purchase the print will have their names added to the final design.
"This is a call for Unity" says Duplantier, "The music community can be powerful when united towards something meaningful like this! So many friends, great artists, bands have joined the movement without hesitation by donating instruments. This is a collective effort from so many people around us!"
The efforts continue Gojira's career-long tradition of harnessing their music as a vehicle for environmental activism, not only surveying critical cases, but also catalyzing listeners to take action. "We don't want to just release a song called 'Amazonia'—we want to do something on top of that," Duplantier explains. "We feel a responsibility as artists to offer a way for people to take action."
"Amazonia" follows the album's lead single, "Born For One Thing," which is arrived last month accompanied by a Charles De Meyer directed official music video shot in France and Belgium. Both tracks are available as instant rat downloads with all pre-orders of FORTITUDE – Gojira's first album in five years and the follow-up to 2016's Grammy®nominated LP MAGMA.
Gojira – 'Fortitude' is out April 30th via Roadrunner Records Pre Order HERE : https://gojira.lnk.to/fortitude