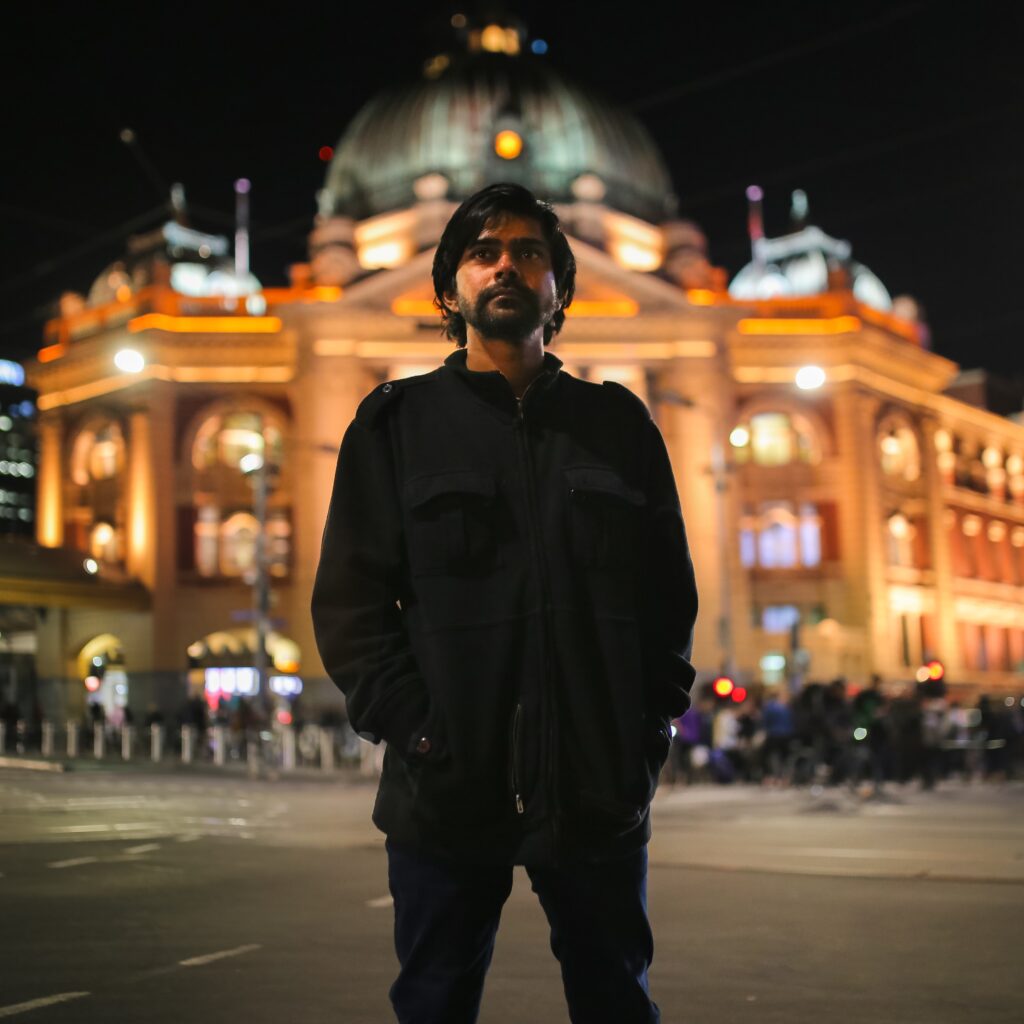 Fiji-born, Melbourne-based Progressive rock guitarist and songwriter Narayan announces debut single
'Fight Friend Flee' off the forthcoming EP, The Reptile Mind, that will be released April 16th, 2021.
'Fight Friend Flee' is about the split-second, implicit decision a human makes when presented with an unfamiliar interaction: "Is this person friend or foe?" The track puts guitarist Adrian Narayan's musicality at the forefront with slinky riffs and a percussive mantra-like bass pit against a rock solid drum groove and phat undulating synth textures, making for an oceanic release of energy.
'The Reptile Mind' is the debut EP from Fiji-born, Melbourne-based guitarist Narayan, inspired by the culture shock of acclimating to life in Australia after emigrating from Fiji.
Firmly embedded within the sonic throughout the EP is the significant life struggle Narayan faces in maintaining cross-cultural relationships and navigating the emotional forces that shape identity.
'The Reptile Mind' draws inspiration from Narayan's love of sci-fi & video games, and is influenced by artistssuch as Mick Gordon,Tool, & guitarists such as Wes Borland,I Built The Sky and James Norbert Ivanyi.Recorded at Rangemaster in Melbourne and mixed/mastered by Forrester Savell & David Carr with DeanKennedy on drums, The Reptile Mind' explores 3 instrumental tracks of rhythmic, technical, guitar-drivenconfusion that dissects the reptile mind inside us all…
Presave here: https://ditto.fm/fight-friend-flee?fbclid=IwAR1usTgmBQYfkITgLcLfeKTB0ll5K4b5S94xDCVywYrcK4GivmbH3_F92JU