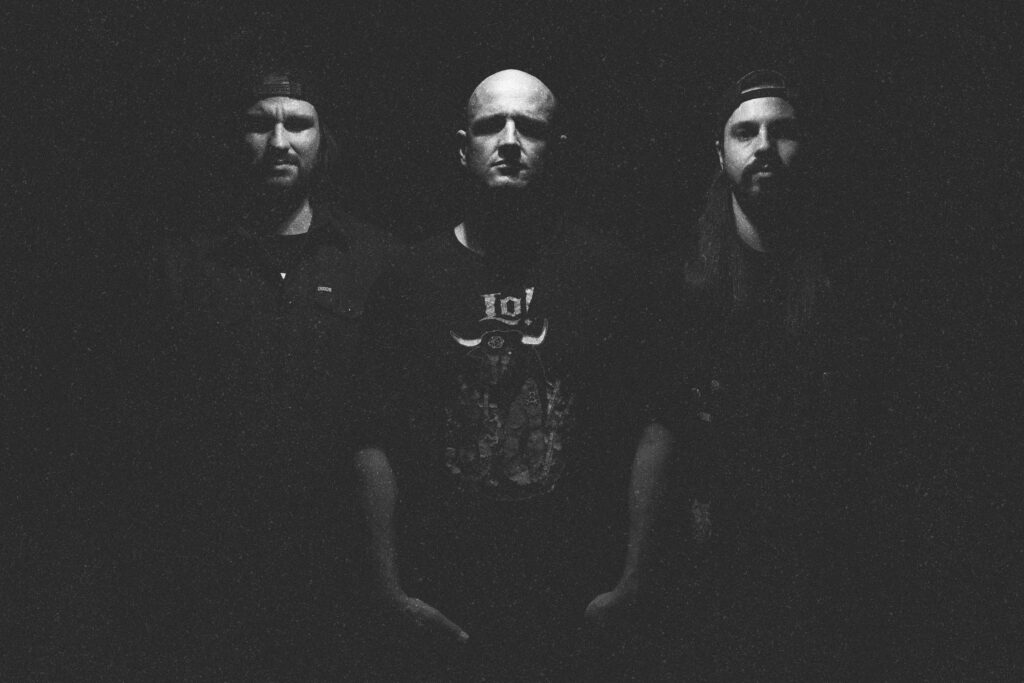 Australian stoner groove & grind masters Black Rheno return with a brand new track entitled "Battle Ready" accompanied by another stellar video clip and east coast tour to go with it. This is their first release on the new Australian heavy label, Dead Set Records. It's also Black Rhenos first release since unleashing their debut album 'Noise Smasher' (which you can stream from this link here) upon the world in late 2019. "Noise Smasher" itself is a full-on assault of heavy groove-laden stoner riffs blended in with intense moments of grindcore laced with big fat sludge ridden tones. It's an absolute face melter of an album and when listening to Black Rheno it's easy to forget this band consists of only one drummer, one guitarist and one vocalist. The fact a single guitarist is producing this monster chaos wall of guitars is quite astonishing; you'd be forgiven for thinking they were a five-piece. 
This new release, "Battle Ready" is a great example of a forever evolving band. It steps further into the stoner groove direction yet still encapsulates downright dirty sludge tones, and for a band with no bass guitar, these guys carry low end for days. It's a fat, aggressive yet groovy punch to the face with a breakdown section that'll make you want to jump straight into the pit and start one hell of a wall of party… The guys have also developed quite a reputation for releasing killer video clips, and "Battle Ready" continues the trend of some very entertaining viewing. Live, Black Rheno brings a ton of raw energy to the stage, and they're well known for their full-blown, out of control live shows. With just over a year between drinks, no doubt these guys are going to be ready to explode when they hit the road playing shows along the east coast this May/ June as the boys' team up with a slew of killer bands along the way.
Tickets www.blackrheno.com/tickets
Tour Dates:
Friday May 7th – Mo's Desert Clubhouse – Burleigh Heads – QLD (Supports: Azreal, Massic, F.U.C).
Saturday May 8th – Southside Of Hell Fest, Mansfield Tavern – Brisbane – QLD.
Friday May 14th – Singing Bird Studios – Frankston – VIC (Supports: Goat Shaman, Fish Lizard, Nembulotik)
Saturday May 15th – The Tote – Melbourne – VIC (Supports: Womb To Tomb, Numesium)
Friday May 21st – Hamilton Station Hotel – Newcastle – NSW (Supports: Evocatus, Crucial Times)
Saturday May 29th – Baroque Room – Katoomba – NSW (Supports: Master Leonard, Celestial Oath, Red Bee)
Saturday June 5th – Dicey Rileys – Wollongong – NSW (Supports: Frangipanis, & more)
Friday June 18th – Factory Floor – Sydney – NSW (Supports: Master Leonard, Astrodeath, Red Bee)