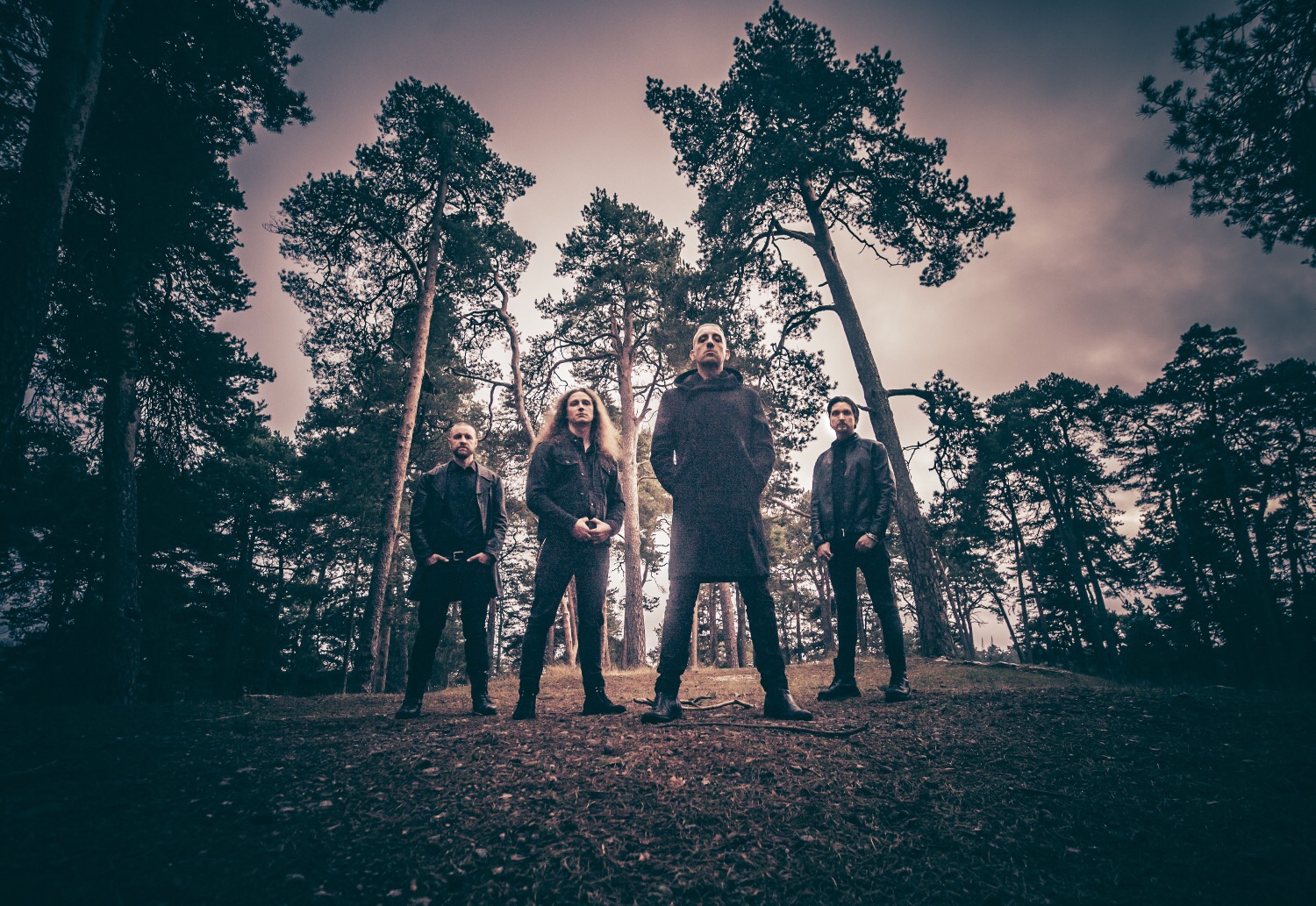 Finland's Wheel are one of the world's fastest rising progressive metal acts.Their new album Resident Human has already gotten rave reviews in the lead up to it's March 26 release and their rapidly growing fan base have been hanging to hear it in its incredible entirety since unleashing the singles 'Fugue' and 'Hyperion'.
We sat down with WHEEL frontman James Lascelles for the Everblack Podcast to talk about the recording of Resident Human, the amazing cover art created by his wife, his love for Aussie band Karnivool, how the band got together through a TV show, his journey from the UK to life in Finland and more!
Watch/Listen to the interview HERE:
The Helsinki-based Wheel were formed in 2015 when singer James Lascelles moved to Finland and, through a fluke appearance on a Finnish TV show, met the core of what would become the early stages of the band. The members' love of polyrhythms, different grooves, abstract time signatures and bands that see things differently would create the unique sound that appeared on their first EP in (The Path EP, 2017). A follow up EP (The Divide EP, 2018) and a stellar debut album (Moving Backwards, 2019) would further cement the group as one to look out for. With their first headline tour booked in for February 2020, and the promise of a US tour waiting for them in April, it was around then the instrumental bare bones of 'Resident Human' were coming together. Initially to be squeezed into a 10-week recording period, their plans changed once COVID-19 hit the world hard; the band had to roll with the ever-changing punches.
Pushing back their allotted studio time, and temporarily reduced to a three-piece of vocalist and guitarist James Lascelles, bassist Aki Virta, and drummer Santeri Saksala due to line up changes (with Jussi Turunen later joining the ranks) – Wheel hunkered down to get the album together.
From the desperate content harvest of copy/paste culture in the currently unreleased ("Ascend") to the polarized rhetoric following George Floyd's murder ("Movement"), 'Resident Human' is Wheel vocalizing the ashes they've witnessed falling in recent times – putting a voice to our fallible nature.
"We joked at the start of the year that it's going to be the year of progressive music concept albums about COVID," James laughs. "And we've kind of done that…but it's more about the time COVID has allowed us to explore ourselves rather than the pandemic itself."
WHEEL – 'Resident Human' is out this Friday, March 26 via Odyssey Music.https://wheel.lnk.to/residenthuman
Physical versions of the album/merch will be available in Australia & New Zealand via an exclusive arrangement with Wild Thing Records!