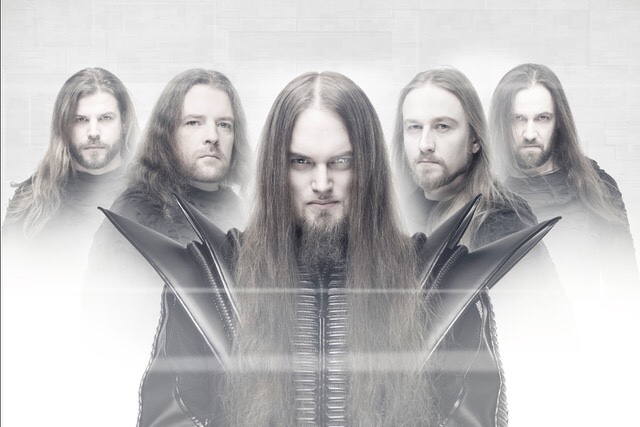 German Power Metal masters Orden Ogan have recently released their epic new album 'Final Days', a record that takes the bands concept and themes into the future where artificial intelligence is self-aware and humanity is on the verge of a devastating cataclysmic event.
We sat down with Sebastian "Seeb" Levermann from Orden Ogan for the Everblack Podcast to discuss the massive concept behind Final Days, the unfortunate mishaps during the recording process, having legendary guitarist Gus G guest on 'Interstellar', their mascot Alister Vale and the impact the character has on their fan base, where he would like to see the next album concept go and more!
Watch/Listen to the interview HERE:
Orden Ogan have managed to keep their trademarks but also integrated new influences into the sound, which make "Final Days" an extremely exciting album of highest quality.
"Gunmen", the fifth studio album by the German band and released in July 2017, became by far the most successful work in their history. Chart entries in numerous countries, including #8 in Germany, a well-attended major headlining European tour (with supports Rhapsody Of Fire and Unleash The Archers), slots at almost all important metal festivals worldwide, Orden Ogan "Pirate Cruise" and "Saloon Showdown" special shows both sold out in a blink of an eye. With "Gunmen", mastermind Seeb and his group reached a new level of popularity.
Orden Ogan – 'Final Days' is out now via AFM Records.Order HERE :
https://shop.afm-records.de/orden-ogan/