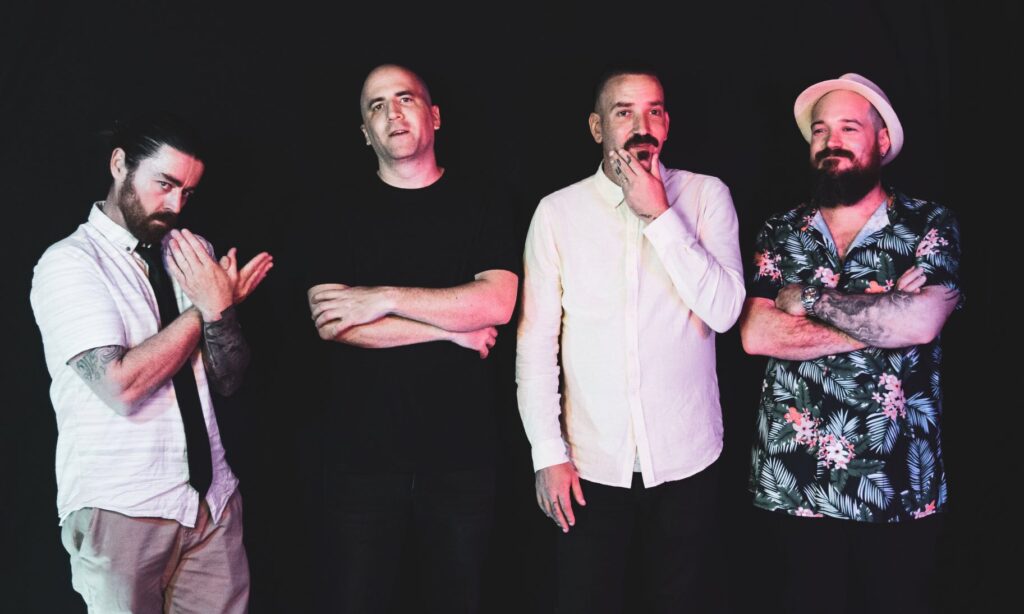 Gold Coast alt rockers The Silencio reveal their slightly-softer underbellies with their forthcoming song, whilst still retaining elements of their former acoustic-prog roots. Their upcoming release "You're Not Alone" delivers a message of encouragement to stay positive though rough times; the single & accompanying video are slated for release on February 12.
Pre-order/Pre-save https://gyro.lnk.to/YoureNotAlone
"We're all looking for shoulders to lean on And hands to shake we can trust".
The Silencio – You're Not Alone
The video was filmed in Tokyo, directed by Australian expat Lisa Knight.
Ever evolving and maturing since their inception in 2014, The Silencio have taken their time discovering & nurturing their new sound which changed considerably from their 2017 album release 'Anathema'. In 2019 they headed into Core Studios with engineer Nik Carpenter to record their follow-up 10 track album, with a plan to drip-feed the songs one by one, each with official music videos, before they release the album in its entirety (due late 2021).
The first taster from these sessions 'Same But Different' premiered on Triple J's Breakfast Show and gained a lot of positive feedback from listeners – so much so that the song was played almost weekly up to the music video launch through themusic.com.au several months later. Second single 'Apology' dropped in November 2020, demonstrating the progression of the band in recent times whilst growing their fanbase without the benefit of touring…
Now in 2021 as restrictions ease, The Silenciohave announced a hometown show to celebrate the release of "You're Not Alone" – tickets are strictly limited.
14 FEBRUARY, 2pm – VINNIE'S DIVE BAR, GOLD COAST Ticket links via https://www.facebook.com/events/1045346022544649